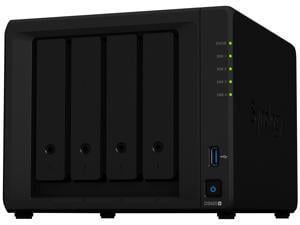 This starts off with how many things do… neccessity. My home lab had a drive failure and I needed to rebuild ESXi and all of my servers. I, unfortunately, didn't have a backup of these servers. Around the same time, I realize that the plus series of Synology have backup support for VMWare. I'm aware that I could use Veeam Windows Agent or Rsync but wanted a cleaner solution.
I'm now the owner of a new DS920+. So let's set it up…
I pop in my two 16TB Iron Wolf drives and started the DSM install.
Created a new volume using Synology Hybrid RAID and installed Active Backup for Business.
Added my vsphere host and created a new task.
Configured VMs, credentials, encryption, and retention.
Now I don't have to worry about backing up my VMs.